DOWNLOADABLE RESOURCE READY TO ACCESS TODAY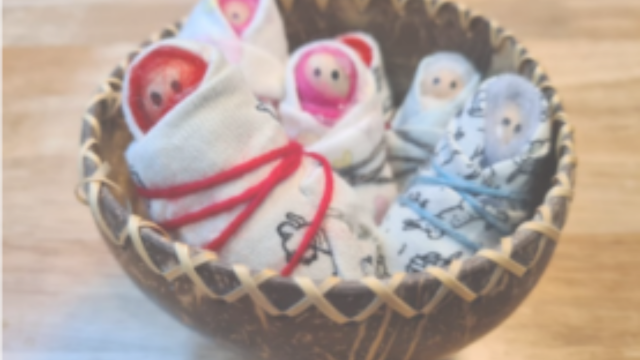 How to make mini babies
These super cute mini babies are REALLY EASY to make! No sewing involved, only hot glue and scrap fabric. You can easily make a collection of mini babies in less than an hour.
Mini babies are a lovely resource for our infants and toddlers as they fit perfectly in their little hands. Perfect for those urges to transport, tip, post, and hold tight. Make a whole basket full of mini babies for your infants and toddlers.


This beautiful teacher resources includes;
Patterns and instructions for making mini babies.
A video demonstration showing how to make this resource.


Simply download, print, cut and make your own mini babies educator resources.


Created By Angela Bush