Join this self paced course and start learning today
2-015 Respectful care of infants and toddlers in ECE group care
This course has been created by Raewyne Bary (EdD) and Angela Bush
Format
Self directed online learning

Expected learning time
Approx 8 hours learning time
Price
$225.00 (inc GST)
Or $29 month in members club

Who is this course for?
Educators and leaders with a passion for infants and toddlers.
Recommended skill level
Appropriate for beginner - advanced educators and leaders
Connections to Relevant ECE Criteria
C7 Curriculum responsive
Te Ara Poutama: He Whāriki motuhake
What you are going to learn
Understanding respectful infant and toddler care in group settings
This course takes a deep dive into understanding respectful infant and toddler care in group settings. Underpinned by learnings from RIE and Pikler philosophies, this course takes early childhood teachers through what quality infant and toddler group care looks, sounds and feels like. This includes a break down of significant care moments for children and teachers.

We support you to develop a clear understanding of why primary caregiving is so important in group ECE settings, and delve into the research that supports this practice. Furthermore we explore what this means for teachers and leaders working with infants and toddlers from a practical perspective.

We unpack the role of the primary caregiver and also how to create a secondary caregiver system.

This course also explores how to plan and prepare for infants and toddlers with our EBook "Planning for infants and toddlers" and accompanying recorded webinar.

And lastly we address the elephant in the room - ROSTERS! You know those dreadful old school practices of rostering teachers on jobs for "nappies, inside, outside and float." We show you how you can work successfully without rosters in a primary caregiving system that is in the best interests of infants and toddlers.
Certificate of completion provided for your professional learning records.
This course is for you if;
You want to develop your understanding of respectful practice and what this looks like with infants and toddlers in group care.
You know that primary caregiving is best practice for infants and toddlers, but you are not sure exactly how to go about this.
You want to build your knowledge and expertise as an infant and toddler specialist.
You want to know how to work without rosters, how to implement primary caregiving, and how to create a high functioning infant and toddler team.

#1 What is primary caregiving?
And what is it NOT?
We focus on the research that supports why primary caregiving is best practice for infants and toddlers in ECE group care. We will identify what a good quality primary caregiving system looks like in practice.
#2 What is respectful practice with infants and toddlers?
We break down what respectful practice looks like and examine the role of the primary caregiver. This includes practical suggestions for how to be an amazing primary caregiver and the importance of creating a "buddy" system or secondary caregiver in group care.
#3 Working without rosters in group care
We dive into how infant and toddler teams can work without rosters, and how to create a system that works in the best interests of children and teachers.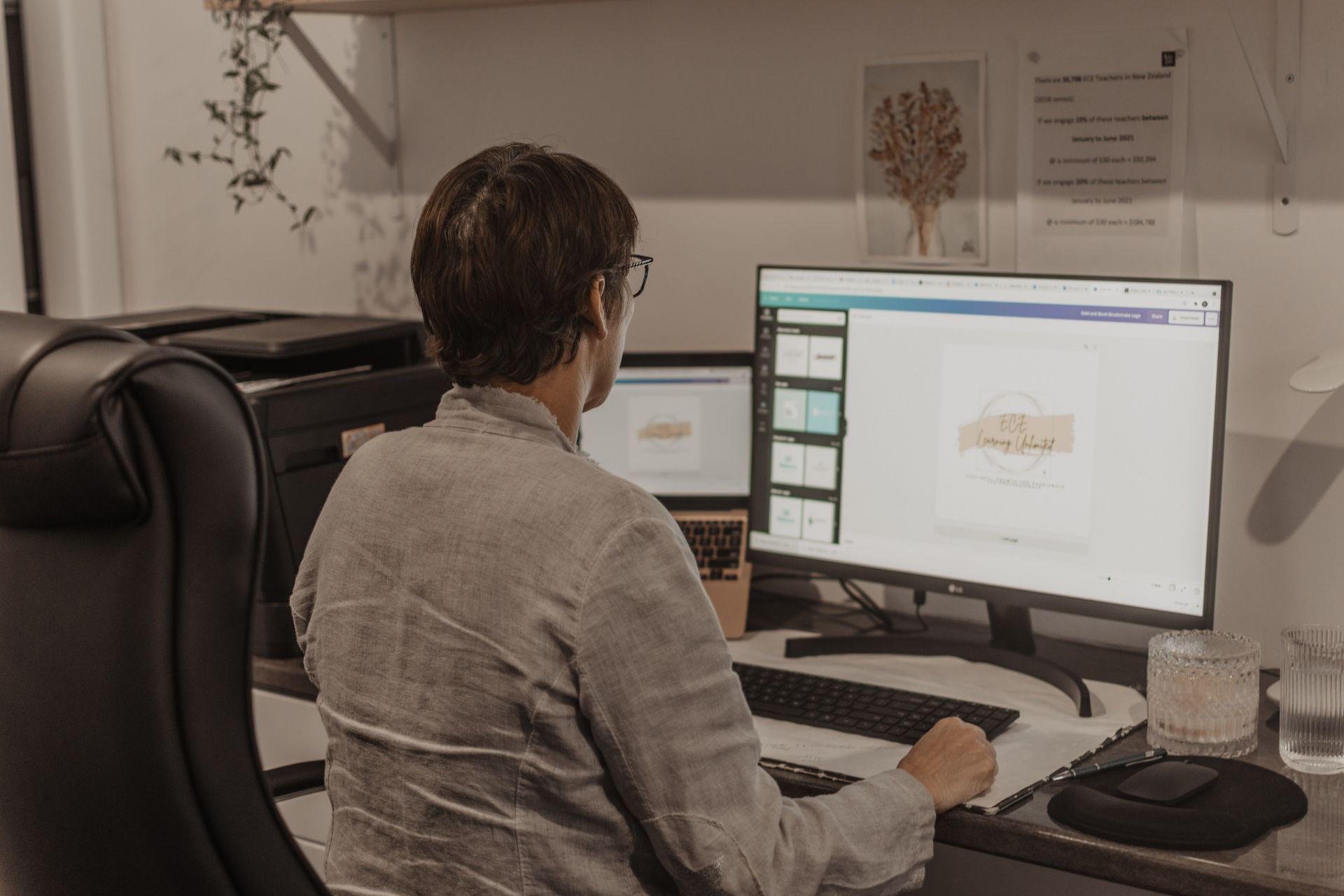 All of our courses are;
Provided 100% online.

Available to you 24/7. So if you get the urge at midnight to learn and grow, you can come on in and make the best of your insomnia!

Self paced and self directed. We provide videos, readings, resources and templates to help you learn.

Research informed, and created by ECE experts with years of experience. So you can feel confident you are only learning accurate and current pedagogy.
Want to register a team member or group for this course?
Send us the names and email addresses and we will take care of the rest. We are happy to offer 10% discount for group registrations of three or more people.
This course has been created by Raewyne Bary (EdD) and Angela Bush
Raeywne Bary (EdD)
Raewyne has an ENORMOUS amount of experience and knowledge in ECE, Primary Caregiving and RIE philosophy. Not only that, but Raewyne has completed a PhD, and her research focus was on the impact of organisational culture on the ability of teachers to form attachment type relationships.
It was through this mahi that Raewyne deepened her understanding of how rosters can and do impact on relationship development.Raewyne was also part of the team at Massey University Childcare Center who was a leader in the field at implementing primary care giving, and who has shown us all that we can in fact work without rosters in an infant toddler space, and that this is best practice for this age group.She has also been part of a three year Center of Innovation research project which explored leadership impacts on outcomes for infants and toddlers. This was further connected to the center's community of practice philosophy where the team worked without rosters, in a primary care system.
Angela Bush
Angela has been working in ECE for over thirty years. This includes roles as a nanny, teacher, leader, manager, centre owner and lecturer in a tertiary environment. In a previous life Angela has also been a registered nurse.
Angela's philosophy is strongly based on RIE and Magda Gerber's educaring approach. She completed her RIE 1 training in Los Angeles in 2021 and has been a passionate advocate for primary caregiving since then.

Angela is currently Curriculum Leader at three early childhood services in New Zealand where primary caregiving and RIE based philosophy is at the heart of infant and toddler practice.