ACCESS THIS RESOURCE TODAY
3-006 Felt board song collection
Teaching Resource:
Felt Board Song Collection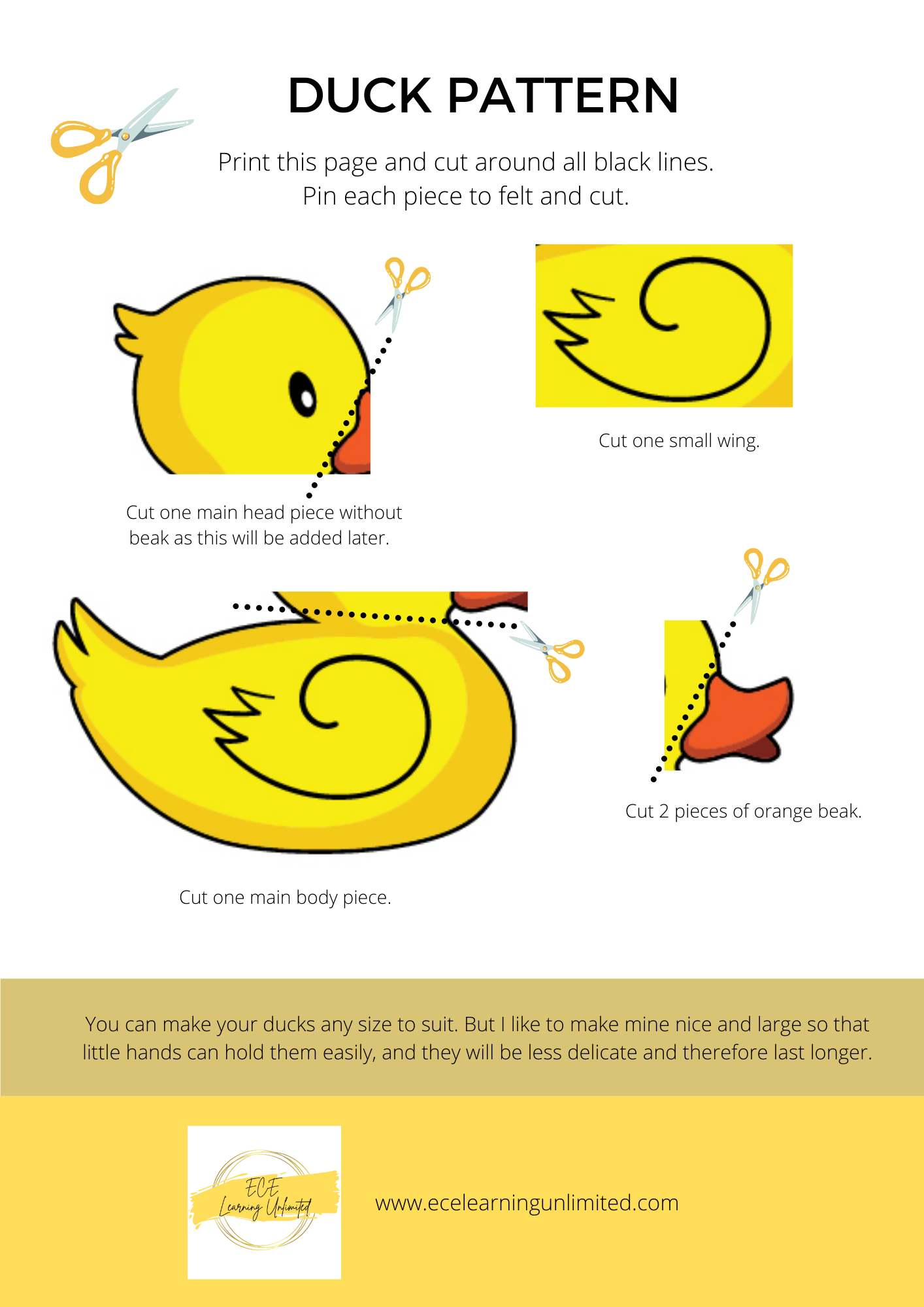 Felt resources for small group singing and music sessions are just a delight. For early childhood teachers, there is a great sense of satisfaction when we make our own resources.
Having our own personal collection of home made resources is cost effective and we can take these with us anywhere that we teach.
This beautiful collection of resources includes;
Patterns and instructions for making a range of felt resources.

Video demonstrations showing how to make and use these lovely resources.

Simply download, print, cut and make your own felt teacher resources.
This collection of felt teacher resources includes;


Frogs
Ducks
Cup cak

es



* A bonus video on how to make your own felt board
How to make felt frogs
How to make felt ducks
How to make felt cup cakes
How to make a felt board
Members Club is here!
Access ALL of our resource collection, courses and webinars in our Members Club for only $29 month.
New resources added every month.
Purchase this collection of resources today
Download this resource today
$9.95 NZD (inc GST)
Instant download of this resource
Members Club
members have FREE access to this resource
Immediate access to all of our resources, courses and webinars.
Angela Bush
Angela is a degree qualified and registered ECE teacher, multiple ECE centre owner, curriculum leader and business manager of ECE Learning Unlimited. With over thirty years in ECE and centre ownership, Angela has a wealth of experience and knowledge in successful ECE leadership and centre management.
Meet the creator of this resource
Over the years Angela has also had roles as a lecturer in ECE, nanny, teacher, and mentor. Angela has a particular passion for infants and toddlers and for providing the best possible educare that we can for our youngest children. She has a bias for the RIE approach, and is on a mission to help other ECE professionals love this philosophy too.