Transform their lives
while transforming yours
with a new career in Early Childhood Education thanks to CDA training with ECE Learning Unlimited


We offer the most widely recognized USA qualification in Early Years education through a fantastic online learning space. The Child Development Associate Qualification ™️ (CDA) will equip you with the necessary skills and knowledge to excel as an early childhood educator.
Step into the world of ECE Learning Unlimited, where we help childhood educators and leaders create their dream career paths and make positive, lasting impacts on young minds.
Our mission? To make the world a better place for children. How do we do that?


Through you.


You. Our future Early Years childhood educators. And us? Our crown jewel is the renowned Child Development Associate Qualification ™ (CDA), the most widely recognized credential in early years education.


If you have a burning passion for providing quality early years learning and care and you're seeking the most convenient and expert-led way to enter the field, our CDA training program is tailor-made for you. It equips you with the knowledge, skills, and credentials you'll need to thrive as an early childhood educator, be it in center-based or home-based settings across the USA.
You didn't become an early childhood educator just to do the bare minimum. We know you're driven to go above and beyond for the children in your care every day, and when you dream about what you want to do with your life, the opportunity to make a lasting difference in the lives of young children comes at the top of your list.
But perhaps you're unsure about where to start that journey? Or who best to train with to become a qualified Early Childhood educator?
We've bundled together our decades of experience to create a convenient and fully accessible way for you to create – and implement – your ideal ECE career pathway


Our CDA training program is tailored for individuals like you, who are eager to get qualified but need maximum flexibility and convenience. Whether you're a working professional, a busy parent, or simply juggling life in a fast-paced world, our CDA online program is delivered completely online in a carefully curated learning space, which allows you to learn at your own pace, anywhere, on any device. So you can take the first step towards a thriving career in early years education… right now!
Young minds are waiting for you.
We've reduced the cost of this online program
$349
$149
At ECE Learning Unlimited, we understand the importance of affordability in pursuing your educational goals, which is why we've reduced the price of the CDA program so you can receive a top-quality education at an accessible price
My CDA experience was amazing. I loved how supported I felt working with Emma as my mentor and how organized the program was. We were challenged to complete the online courses and CDA portfolio simultaneously and I felt that this made the entire program that much more obtainable. Emma walked me through the CDA program every step of the way and I could not be more thankful.
CHRISTY KNIGHT
CDA was a wonderful learning and professional development opportunity for me. I really loved the self-paced part of the program and how I could take classes online in my own timeframe. I felt extremely supported by Emma who guided and organized the program to make it very manageable to take on while working full-time.
MICHELLE WOOG
To become the very best Early Childhood educator you can be
In today's ever-evolving learning landscape, employers are seeking educators with both real-world experience and academic knowledge. Our CDA early childhood qualification online training program offers you the opportunity to gain valuable insights into early years education while also earning the essential credential you need. We want to see you maximize your knowledge while moving towards the accreditation you want at the pace you're comfortable at.
Stand out in the field with a strong foundation from ECE Learning Unlimited:
Be The Best Early Childhood Educator You Can
Let's start with the most important benefit of the CDA training: you'll learn to create an inspiring learning space for children! Master the art of designing a classroom environment that fosters peace, inviting atmosphere, and promotes continuous learning
Expand Your Job Opportunities
Becoming a qualified early childhood educator with CDA training opens doors to employment in various early childhood education services across the USA. Live and work almost anywhere and enjoy the benefit of being able to take your career with you should you want a change of scenery.
Professional Recognition
Stand out from the crowd and receive recognition for your dedication and expertise in the field. Great qualifications + academic knowledge = you're ahead of the pack.
Personal Growth
Our program not only equips you with the necessary knowledge and skills but also builds your confidence, empowering you to succeed in your early education profession. We can personally promise you; there's not another industry or career choice that's quite as fulfilling as being an early childhood educator!


Flexible, Accessible Learning
Gone are the days of trying to fit your life into your studies, especially when you're trying to juggle the rest of your busy schedule too. At ECE Learning Unlimited, we've created a singularly fabulous online learning space where you can learn at your own pace, on your own schedule, and from anywhere in the world. This online classroom is open 24/7! Get started today, work at your own pace, and customize your schedule to suit your lifestyle.


Expert Guidance
Benefit from the expertise of our early years professionals who have combined decades of experience in the field and academia. The CDA early childhood qualification has been designed to provide you with the best learning experience possible. All the information you could ever need is in one place, and there's always a brilliant brain available should you have any curly questions .
Exceptional Learning Experience
Our user-friendly online platform, visually engaging materials, videos, and printable downloads make learning enjoyable and engaging. As educators ourselves we know that learning needs to be interesting not just for young minds - but for adults as well! In fact, you can join our Members Club and access ALL our programs for one price. Check it out
here
.
CDA Professional Portfolio
As you progress through the program, download your certificates for each topic and develop your CDA Professional Portfolio, which prepares you for your final CDA assessments and verification. Showcase your progress and feel confident about your achievements as you enter your career as an early childhood educator.
Follows Council's Requirements
Our CDA Training follows the required steps provided by the Council for Professional Recognition, ensuring that you are fully prepared for the exam and subsequent certification. You'll never have to worry about a single step in the process - we've done the hard work for you. This is one time you can relax about getting the paperwork sorted!
Your time? Valuable. Your stress levels? High enough already! Your enthusiasm for expanding your knowledge of early childhood education?

Boundless!


Which is why, at ECE Learning Unlimited, we've crafted our CDA online program to make learning simple and streamlined while bringing you a range of benefits that will make a real difference to your career:
Access the online classroom anytime, anywhere
Say goodbye to the constraints of traditional learning. Our beautiful online learning space is available 24/7, allowing you to learn at your own pace without the need to take time off work or worry about commuting or parking or even a lunch budget!
Engaging and comprehensive
resources
The CDA Program, like all our education, is carefully designed to provide a rich learning experience. From short videos to additional readings, tools, and resources, we provide everything you need to enhance your knowledge and practice in early childhood education.
Affordable
professional learning

We believe that quality education should be accessible to all. Our transparent pricing ensures that you know the cost upfront, without any hidden fees or surprises. Plus, if you're a centre or manager, you can register multiple team members and enjoy significant cost savings compared to in-person workshops.
Expert-led
instruction

Our courses and webinars are led by experienced professionals who are experts in the field of early childhood education. With a proven track record and a deep understanding of the sector, our facilitators bring real-world insights and practical knowledge to help you excel in your career.
What is the CDA qualification?
The Child Development Associate (CDA) qualification is a highly recognized certification within the field of early childhood education in the USA. Specifically tailored for educators working with children from birth to 5 years old, the CDA program provides comprehensive training to enhance their knowledge, skills, and teaching practices in this critical stage of development.
With a focus on maintaining high standards, the CDA qualification is built upon a comprehensive set of benchmarks and criteria. This evaluation process ensures that early childhood educators are thoroughly prepared and equipped to excel in their profession. Through a combination of theoretical learning and practical application, the CDA program empowers educators to create nurturing and stimulating environments that support the holistic development of young children.


By successfully completing the CDA qualification, educators demonstrate their commitment to excellence and their dedication to providing the best possible care and education for young learners. The CDA serves as a mark of distinction, highlighting the specialized knowledge and skills required to create a positive and impactful learning experience for children during their crucial early years.
The qualification is recognized in all 50 states, the District of Columbia, U.S. territories, community colleges, school districts, and the military .
How the CDA early childhood qualification online program works
Our comprehensive CDA training program covers 8 compulsory subjects, each essential to your development as an early childhood educator. Throughout the program, you will complete 120 learning hours while simultaneously working on your CDA portfolio.
Here's an outline of the topics covered:
1. Understanding principles of child development and learning
2. Planning a safe, healthy learning environment
3. Advancing children's physical and intellectual development
4. Supporting children's social and emotional development
5. Observing and recording children's behaviour
6. Building productive relationships with families
7. Managing an effective program operation
8. Maintaining a commitment to professionalism
Empty space, drag to resize
Further steps in the process:
CDA Exam
As part of the credentialing process, the CDA Exam plays a vital role. This computer-based exam consists of 65 questions and is taken at a local Pearson VUE testing site. Don't worry; we've got you covered.
Our program prepares you thoroughly for the exam by testing your knowledge of basic early childhood best practices aligned with the CDA Competency Goals and the 13 Functional Areas. Once completed, your scores will be electronically sent to the Council for Professional Recognition.
CDA Verification Visit
The Verification Visit is a crucial part of the CDA credentialing process. It involves a Council-approved CDA Professional Development (PD) Specialist™️ visiting your workplace to observe your work with children/families. During the visit, the PD Specialist reviews your Professional Portfolio, observes your interactions, and engages in a reflective dialogue about your strengths and areas for growth. They will electronically submit the evaluation and scores to the Council. It's an exciting opportunity to showcase your skills and receive valuable feedback on your CDA journey.
In total, there are 4 steps to becoming CDA qualified
1
Complete your studies
Complete your required 120 learning hours with ECE Learning Unlimited, we'll make it not only comprehensive, but enjoyable!
2
Gain your work experience
2. Gain your work experience
Attain 480 hours of work experience in an early childhood setting, we'll give you advice on how to find the perfect placement
3
Build your CDA portfolio
3. Build your CDA portfolio
Develop your CDA professional portfolio as you work through the training program, we'll prompt you as you go so you're not juggling paperwork at the end
4
Become CDA qualified
4. Become CDA qualified
Apply for your final verification assessments and become CDA qualified, we'll celebrate almost as hard as you!
Who should be enrolling for the CDA with ECE Learning Unlimited?
The CDA qualification is perfect for a wide range of fine people looking to work in early childhood education.

If you are a


Teacher
Looking to enhance your practical skills in early years education
Assistant Teacher
Without formal education qualifications (but loads of valuable experience)
Child Care Provider
Looking to expand your qualifications and meet requirements
Career Changer
Dreaming of a rewarding career working with young children
Welcome to ECE Learning Unlimited and the CDA program, an online accreditation we're pretty proud of. ECE Learning Unlimited has a focus on collecting and consolidating industry information and best practice, and we're here to enable you to learn, grow, and improve upon your already-amazing early childhood education skills.
And who, exactly, are we?


I'm Angela Bush, ECE Founder, Kiwi, and Director. I've been a centre owner, manager, mentor, lecturer, and professional learning facilitator for over 3 decades. ECE Learning Unlimited is my baby, and I bring together the very best educators around the world to be part of this team.
Emma Duffy
Our CDA program is led by Emma Duffy (Ed.d), an esteemed educator with over 10 years of experience in the field. Emma's passion for education is evident in her commitment to fostering and spreading joy in early childhood education for both educators and young learners. During her fantastic career, Emma has stepped into many roles as an educator, professional development trainer, assistant school director, CDA professional development specialist, education coach, and US training and systems manager with tenacity and drive.
Emma's distinguished background in education has contributed to her growing pursuit of creating the best possible learning environment for children and educators. With a Bachelor's degree in Early Childhood Education and Preschool Special Needs and Infant/Toddler Endorsement Certificates, a Master's Degree in Educational Leadership, and a Doctoral Degree in Educational Leadership and Advocacy, Emma's love of learning shines through.
Emma's ultimate goal is to establish a lifelong love of learning for the children she works with through a child-led learning focus. Which is exactly why she's the perfect choice to create our CDA program.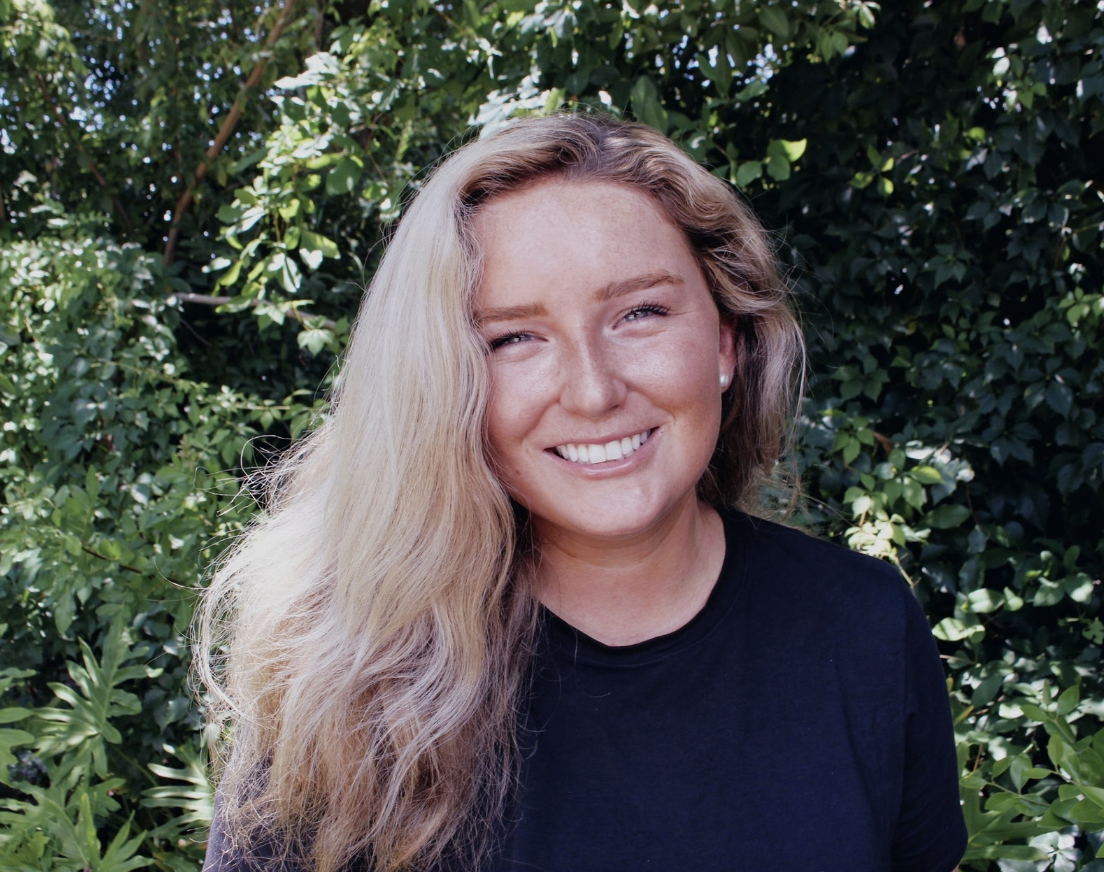 Emma Duffy Ed.d
Aside from her roles in Education, Emma is happily married to her high school sweetheart, Max, and enjoys playing with her two mini golden-doodles Lucy and Rudy.
Usually $349 USD
NOW $149 USD for the entire program
8 CDA subjects with a total of 120 required learning hours
Learn at your own pace
Complete your studies at a pace that works for you
Gather your certificates
Certificates of completion provided for every subject.
Accessible, 24/7 learning
Learn online in our beautiful classroom on any device, any time.
Gain your CDA credential
Successfully complete the program and apply for your CDA credential.
Empty space, drag to resize
Frequently asked questions about the CDA early childhood qualification online program
Is the CDA program suitable for individuals with no prior experience in early childhood education?
Yes, our program is designed to accommodate individuals with no prior experience in early childhood education. We provide comprehensive training and support to help you develop the necessary knowledge and skills.
How long does it take to complete the CDA training program?
Because of our online learning space, the duration of the CDA training program depends on your own pace of learning. However, on average, participants complete the program within 6-12 months. You have the flexibility to learn at your own pace and access the program materials for an extended period if needed .
Can I access the program on any device?
Absolutely! Our online program is accessible on any device with an internet connection. Whether you prefer to study on your computer, laptop, or tablet, you can access the program materials and participate in interactive activities from anywhere, at any time. And because the CDA training program is delivered online, there's no heavy workload or stressful deadlines to contend with. Work at your own pace and get qualified with plenty of energy and enthusiasm to spare for your role as an early childhood educator!
What support is available during the program?
We understand the importance of support during your learning journey. That's why we provide dedicated support through our online platform. Our team of experienced educators is available to answer your questions, provide guidance, and offer assistance whenever you need it .
Are there any additional costs or hidden fees?
We believe in transparency when it comes to costs. The program fee covers the entire training, and there are no hidden fees or additional costs. We've also currently reduced the price for accessibility. You'll have access to all the learning materials, resources, and support without any surprises.
Is the program accredited or recognized by any educational institutions or organizations?
Yes, our CDA training program is accredited and recognized by the relevant educational institutions and professional organizations in the field of early childhood education. Upon completion, you will receive the Child Development Associate Qualification (CDA), a widely recognized credential in the USA.
Can I take the CDA exam after completing the program?
Yes, after successfully completing the program, you will be eligible to take the CDA exam. The exam is a component of the credentialing process, and upon passing, you will earn the official CDA qualification.
Is financial assistance or payment plans available?
We've recently significantly reduced the price of this program to make it more accessible to a wider range of people, so we do not have an official payment plan available. However, should you like to discuss the possibility, please email : We've recently significantly reduced the price of this program to make it more accessible to a wider range of people, so we do not have an official payment plan available.
Can I transfer credits from other early childhood education programs?
While we don't offer direct credit transfers, the knowledge and skills you acquire during the program can be valuable in advancing your education in the field of early childhood education. Many participants have successfully used their CDA qualification as a foundation for further academic pursuits or to meet specific requirements in other programs.
What career opportunities are available after obtaining the CDA qualification?
Obtaining the CDA qualification opens up a range of exciting career opportunities in early childhood education. You can pursue roles as a lead teacher, program coordinator, or administrator in centre-based or home-based settings. The CDA credential demonstrates your commitment to high-quality care and education for young children and can enhance your professional recognition and advancement in the field.
Usually $349
Now only
$149

for the entire program


(8 CDA subjects with a total of 120 required learning hours)

Are you ready? We are!
"Directors and Administrators talk to us about a group discount for CDA Training for your Educators."