Access this course today
Deep Dive Course:
Successful Internal Evaluation
With Barbara Watson of InspirED ECE
Format
Self paced online learning
Start Date
Course now open!
Expected learning time
Approx 15 hours learning time
Price
$275.00 (inc GST)
Or $29 month in members club


Who is this course for?
ECE Leaders looking to develop their skills and systems for internal evaluation.
Recommended skill level
Intermediate to advanced ECE leaders.
Connections to Relevant ECE Criteria
GMA 6 Internal evaluation.
Te Ara Poutama: Ngā aronga whai hua evaluation for improvement.
Short Course
Successful Internal Evaluation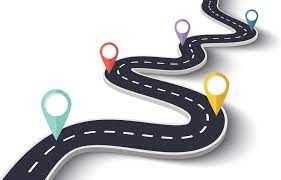 This in depth online course is designed to support effective internal evaluation of practice using Te Ara Poutama as a key frame of reference. Following an introduction and overview of internal evaluation in module 1, the remainder of the course steps participants through each phase of an internal evaluation cycle in turn.

You will gain understanding of and confidence in implementing effective evaluation of practice that meets the expectations of external evaluators (ERO). A template for documenting your evaluation is also provided.


You will gain the best value from this course if you undertake an internal evaluation in your ECE service in conjunction with progressing through the modules. This approach would result in a completed internal evaluation by the end of the programme.
Certificate of completion provided for your professional learning records.
Want to have access to ALL of our courses, webinars and resources for less than the cost of one course?
Members club is now open!
This course is for you if;
You want a clear framework for internal evaluation (including a template for documenting the process).
You want to know how to use Te Ara Poutama within internal evaluation.
You want to learn how to structure data informed, evidence based decision-making.
You want to build your confidence that you are meeting ERO's expectations for effective evaluation.
#1 Laying the foundations of internal evaluation
Empty space, drag to resize
This module provides an overview of the purpose and process of internal evaluation. You are introduced to the five-step cycle required by ERO and explore how Te Ara Poutama can be used to support effective internal evaluation. Some of the common shortcomings of internal evaluation practice in ECE services are also highlighted.
#2 Identifying an evaluation focus
Empty space, drag to resize
This module examines the first phase of the internal evaluation cycle. The range of possibilities that might be the focus of an internal evaluation is enormous and teachers are sometimes unclear about what to choose. This module will support the selection of an appropriate focus that will make a positive difference to teacher practice and children's learning outcomes. How to frame a good evaluative question that will drive your evaluation is also covered.
#3 Investigating
Empty space, drag to resize
Having identified a suitable focus, this module centres on preparing for the gathering of data about current practice. A range of common methodologies and their uses is presented and key considerations to ensure data is relevant and valid are discussed. Choosing the tools that will best allow you to gather the right information to answer your question is a critical step in the internal evaluation process as it is high quality data (and its analysis) that allows you to answer your evaluative question.
#4 Collaborative sense making
Empty space, drag to resize
This module addresses the third phase of the internal evaluation cycle - collaborative sense-making'. We will examine ways to analyse both quantitative and qualitative data and explore how to use the indicators, examples and rubric from Te Ara Poutama along with other curriculum, policy and research resources to determine appropriate quality practice indicators. This module will also support the making of evidence-based evaluative judgements about practice – a crucial components of effective internal evaluation.
#5 Implementing, monitoring and evaluating improvements
The final two phases of the internal evaluation cycle – planning to take action and monitoring and evaluating – are the focus of this module. You will be guided to develop a quality improvement plan that specifies key objectives to move practice forward and details the actions that will progress you towards those goals. It is important that these positive changes are made in a way that allows new ways of working to be embedded and sustained. Processes for the monitoring and evaluating of practice changes will also be outlined.
This course includes;
Videos exploring each of the modules in depth
Recommended reading
Resources to help you become an effective mentor
Provided 100% online
Simply log in and away you go. Available to you 24/7. So if you get the urge at midnight to learn and grow, you can come on in and make the best of your insomnia!
Self paced
Self paced and self directed. We provide videos, readings, resources and templates to help you learn all the things you have come here for.
Research informed
And created by ECE experts with years of experience. So you can feel confident you are only learning accurate and current pedagogy.
Want to register a team member or group for this course?
Send us the names and email addresses and we will take care of the rest. We are happy to offer 10% discount for group registrations of three or more people.
Barbara Watson
PhD

This course is delivered by barbara watson
The team at ECE Learning Unlimited and InspirED ECE have a combined experience in ECE of over thirty years. We are mentors ourselves and we know how it feels to mentor others. We have a long background in teaching, ECE center ownership and management, lecturing, mentoring and professional learning guidance and support.

Barbara's whole Phd focus was on mentoring and she has now spent many years teaching others how to be a successful mentor. She has mentored and guided hundreds of mentor teachers, so she understands the challenges and complexities of mentoring in ECE. And she is ready to answer your questions and help you to reach your potential as a mentor.