3-019 Speaking thoughtfully and respectfully to empower children
Resource:
Speaking thoughtfully and respectfully to empower children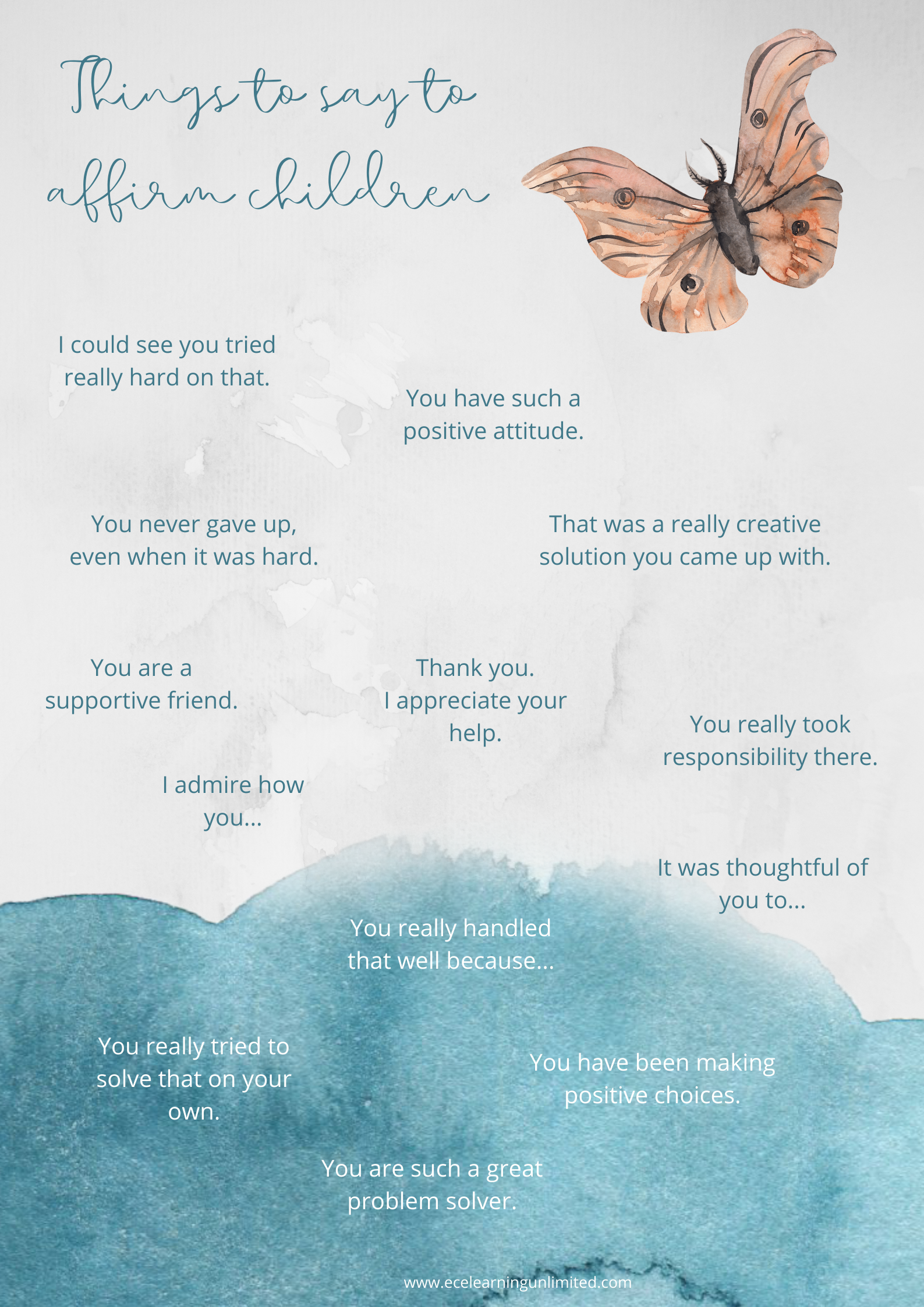 This is a collection for ECE educators of thoughtful ways to speak positively and respectfully to empower children. Download, print and make a handy booklet that you can quickly tap into when you need some inspiration or reminders.
This set includes;
Things to say to children instead of "stop crying."
Open ended questions that help children's thinking.
Things to say to affirm children.
Helpful positive phrases for ECE teachers that empower children.
Phrases to build resilience and persistence.
Member's Club is here!
Access ALL of our resource collection in our Member's Club + over 95 courses and webinars.
New resources added every month.
For only $39 month.
Want us to keep you posted when new resources are ready?
We promise not to spam you with boring stuff.