PRE REGISTER FOR THIS GROUP STARTING FEBRUARY 2024
Empty space, drag to resize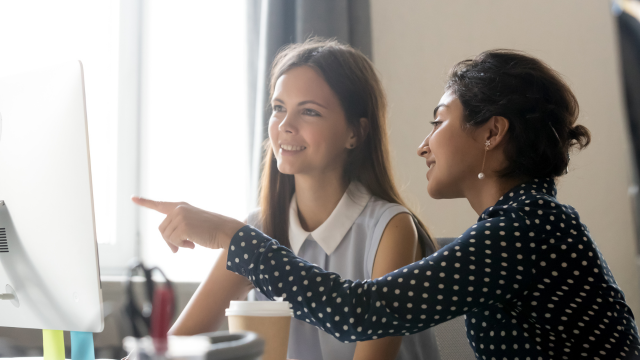 ECE Leaders Professional Learning Groups
Starting February 2024
Duration: Five live Zoom leadership group sessions Approx 1.5 Hours each

In their communications about the expectations for leaders with regards to their own professional growth cycles, the Teaching Council made clear that leaders should be engaged in professional learning groups (PLG).


The purpose of such a group is to support its members to learn with and alongside others, giving and receiving feedback, sharing ideas and engaging in collaborative problem solving to strengthen the leadership practice of all.


Whether you are part of an existing network of leaders or would like to join one of our PLGs, this programme will assist you to identify relevant and challenging learning goals for yourself and to work productively towards them with the support of a skilled facilitator and the other leaders in the group.

Being part of a PLG may also solve an issue that many leaders face – that of who can provide your annual summary statement and endorse your application for the renewal of your practicing certificate. Being part of a PLG can provide an opportunity for you to build relationships with other leaders who may be able to do this for you.


Your group of approximately 10 - 15 leaders will meet five times a year via zoom.
Meeting dates and times will be made available in February 2024 and will include the option to join a daytime or evening group time.


Facilitated By Bridgit Williams and Barbara Watson (Ph.D)
This professional learning group is for you if;
You are a professional leader in an ECE setting in New Zealand who is looking to join a collaborative and supportive group of like minded leaders so that you can continue to learn and grow.
You are a leader or manager in ECE who would like to engage with others in a similar position as you to further your development and personal professional growth cycle.
You are an ECE leader at the highest level in your service and therefore need an external registered teacher to provide your annual summary statement and endorse your application for the renewal of your practicing certificate.

About the Presenters
Bridgit has been a professional learning facilitator and mentor since 2008, previously with EC Professional Support at the University of Auckland. She believes effective leadership and ongoing professional learning are key to improving the quality of early childhood education.

Bridgit completed her Master's degree in early 2015, looking specifically at the induction and mentoring of ECE teachers. Her professional interests include effective leadership and communication, inclusive teaching practice, intentional teaching, and implementing authentic curriculum.



Barbara Watson (PhD)
PhD; MEdAdmin; BEd (ECE); Dip.Tchg (Primary)
Barbara is a qualified early childhood and primary teacher and has owned and managed early childhood centres. Having worked as part of the EC Professional Support team at the Faculty of Education for 7 years, she has strong links with The University of Auckland. While in this role Barbara facilitated a variety of workshops and programmes for a wide range of ECE services and also lectured on a number of ECE papers.
Barbara has a passion for supporting teachers to make effective links between theory and practice. Her Masters thesis focused on leadership and adult education and her PhD investigated how induction and mentoring programmes are enacted in education and care services. Barbara works with centre leaders as a mentor, coach and external appraiser.
ECE Christmas Resources
Our FREE ECE Christmas collection includes printable;
Songbook for children
Poems for children
Family traditions (a parent handout)
Earth friendly Christmas gifts to make with children