Enroll in this course NOW
2-017 Effective Mentoring
Presented by Barbara Watson (Phd) of InspirED ECE
Format
Five Self paced online sessions

Start date
Course Open Now
Expected learning time
5 Modules
Approx 15 hours learning time
Price
$275.00 (inc GST)
Or $29 month in members club

Who is this course for?
Educators and leaders wanting to develop skills as a mentor.
Recommended skill level
Appropriate for intermediate to advanced educators and leaders.
Connections to Relevant ECE Criteria
NZ Teacher Standards: 2, 3, 4
Te Ara Poutama: Whakangungu ngaio

What you are going to learn
Empty space, drag to resize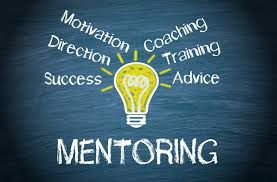 Being a mentor in the ECE context takes a variety of forms, including being an associate teacher, mentor of provisionally certificated teacher/s, team leader or the professional leader of a service.
Mentoring others in an educational environment is an important role that requires a specialised set of skills and knowledge. This five part course is designed for ECE teachers and leaders who are taking on the role of mentor in their ECE service.

Whichever these positions you are in, or aspire to in the future, this programme will allow you to understand what being an effective mentor involves and to develop some of the key understandings and skills required to fulfil this important role effectively.
This course includes;

Videos exploring each of the modules in depth.
Recommended reading.
Resources to help you become an effective mentor.
Empty space, drag to resize
Certificate of completion provided for your professional learning records.
Want to have access to ALL of our courses, webinars and resources for less than the cost of one course?
Members club is now open!
This course is for you if;
You are taking on the role of mentor in an early childhood service.
You want to take on the role of mentor to student teachers, provisionally certificated teachers or colleagues and want to be really good at this.
You want to know how to ask questions that create deeper level thinking and problem solving.
You want to learn how to give feedback that contributes to growth and improvement.
You want the confidence to tackle difficult conversations that they might normally shy away from - know what to say, and when.
You want to know how to guide people and where to go to for more information.
#1 Introduction to being an effective mentor
Empty space, drag to resize
This module introduces you to the purposes and processes of mentoring within the teaching context. Using research and examples from New Zealand and overseas you will learn about what mentoring involves and how it relates to other practices such as coaching and facilitation. You will also gain an understanding of the expectations of induction and mentoring programmes for teachers in New Zealand, and be provided with resources to review, revise, and develop a robust programme of support for provisionally certificated teachers in your service.
#2 Common approaches to mentoring
Empty space, drag to resize
There are several possible approaches you can take when working with others as a mentor. This module examines three of the most common approaches – humanistic, situated apprentice and educative - and discusses when they might most usefully be applied. In New Zealand, mentors are expected by the Teaching Council to adopt educative approaches. In her seminal work on educative mentoring, Sharon Feiman-Nemser identified several practices used by effective mentors. This module examines these practices and provides examples and resources to support participants see how these ways of working might be applied in their own practice.
#3 Observation and feedback
Empty space, drag to resize
Mentors often report that undertaking observations of teaching practice and giving effective feedback are the aspects of a mentor's work they find most challenging. What do look at? What do I look for? How can I provide feedback in a way that doesn't get a defensive reaction? What do I do if the teacher doesn't make the required changes? This module will explore these questions and more, providing useful frameworks and principles on which to base your observations of practice, feedback and conversations that support teachers' on-going inquiry.
#4 Mentoring strategies to support quality practice
Just as in our work with children, we get the best results in our mentoring relationships with adults when we recognize their individual interests, needs and learning preferences and support their increasing competence and independence in empowering ways. This module will explore the key skills of asking good questions and promoting reflective thinking and evidence-based decision-making. We will also address what to do when a mentoring relationship is not working well or teacher practice and/or progress is not satisfactory.
#5 Lessons from research about effective mentoring
There has not been much research into mentoring in the ECE sector. This module shares findings from Barbara's PhD research completed in 2019. Her study examined how teachers, mentors and leaders understood and enacted their roles within the induction and mentoring programmes of three services with different governance management structures. Titled "It's more complicated than I thought!" the thesis highlighted the complex nature of mentoring, the constraints and enablers at play and key considerations for mentors and leaders as they support other teachers. These findings and their implications for the everyday work of mentors and leaders will be shared in this module.
Provided 100% online
Simply log in and away you go. Available to you 24/7. So if you get the urge at midnight to learn and grow, you can come on in and make the best of your insomnia!
Self paced
Self paced and self directed. We provide videos, readings, resources and templates to help you learn all the things you have come here for.
Research informed
And created by ECE experts with years of experience. So you can feel confident you are only learning accurate and current pedagogy.
Choose the payment option that works for you...
Easy monthly payments
$60.00 NZD month x5
All the benefits for 5 monthly payments.
One off discounted payment
$275.00 NZD pp (inc GST)
One easy payment for the whole course.

10% Discount available for multiple team members
*Best value members club
$29 month for this course + ALL of our courses and webinars
Our members have access to this course as part of their monthly membership.

Want to register a team member or group for this course?
Send us the names and email addresses and we will take care of the rest. We are happy to offer 10% discount for group registrations of three or more people.
Barbara Watson
PhD

this course is created by Barbara watson
Barbara's whole Phd focus was on mentoring and she has now spent many years teaching others how to be a successful mentor. She has mentored and guided hundreds of teachers and leaders in ECE, so she understands the challenges and complexities of leading in the sector. The team at ECE Learning Unlimited and InspirED ECE have a combined experience in ECE of over thirty years. We are mentors, managers and leaders ourselves and we know how it feels to wear all the hats at once in ECE. We have a long background in teaching, ECE center ownership and management, lecturing, mentoring and professional learning guidance and support. And we are ready to support your journey through this guided internal evaluation using Te Ara Poutama.
Our learners love us
I can't believe how much I learned on the mentoring programme. Now I finally understand the importance of my mentoring role and how I can be more effective in supporting others to learn and grow.


Becs Aislabie
Centre Manager Kids Collective Paeroa
Now I know how to give feedback in a way that really helps others to learn. I have seen a big shift in the way my teachers respond to my feedback.




Sharon Mills
Sunnynook Preschool Manager