ACCESS THE RECORDING ON DEMAND TODAY
Empty space, drag to resize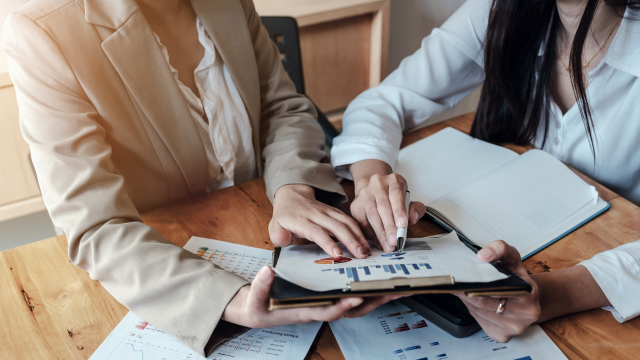 Unlocking the Puzzle: Demystifying Qualifications and Ratios in ECE Centers
Duration: Approx. 45 min

The rules and requirements for meeting ratios and staffing in ECE are a minefield.
Understanding what the regulations require and how to apply these to your particular setting can be incredibly confusing.


"Who can be counted as a person responsible?"
"What is the 50% staff qualification requirement and how does this relate to the different funding bands?"
"How do we correctly calculate ratios across a mixed age center?"


Watch Sue Kurtovich in this webinar to learn everything you need to know about:


Person Responsible requirements - the current regulations and what is changing in 2024
50% staff qualification requirement – how it is measured and who counts
Adult:Child ratios – who counts as an adult and who counts as a child
Regulation 44a – using under 2s spare capacity when determining staffing requirements for 2s and overs
Who is qualified for funding purposes v for regulatory purposes.
Presented by Sue Kurtovich
*Members Club: You are automatically registered for this webinar just sign in to watch

Save with Members Club
Get full access to ALL of our Live
Webinars, On Demand Webinars,
Courses, Resources, and support
when you
join our Members Club!
Certificate of completion provided
for your professional learning records
for every webinar you complete.
About the Presenter
Sue Kurtovich


Specialist in early childhood education (ECE) centre administration and management
Over 30 years of sector experience
Extensive knowledge of the ECE regulatory environment
Strong policy and advocacy background
Confident and competent public speaker
Developer, designer and presenter of professional learning and development programmes
Former childcare centre owner, manager and administrator - 15 years
Former President of the largest representative body of licensed early childhood education centres in New Zealand, the Early Childhood Council (ECC) and Chief Executive - 12 years
Advisor, Life Member and Patron of the Early Childhood Council
Empty space, drag to resize

Join Members Club!
Subscribe to gain full access to our library of professional development. One payment and you can access it all.

Join as a team and you can learn together.
Content
100+ Webinars, Courses and Resources. Ready to go 24/7
Experts
Members Club is created by ECE thought-leaders
Community
Network with like-minded educators worldwide