Register to acess this webinar live or recorded
1-052 Building a well functioning, harmonious, motivated team
Presented by Sue Kurtovich
Format
Live and Recorded Webinar
Recording date
Wednesday 3rd August 2022
Time and Duration
2pm approx
40 minutes
What you are going to learn
Building a well functioning, harmonious, motivated team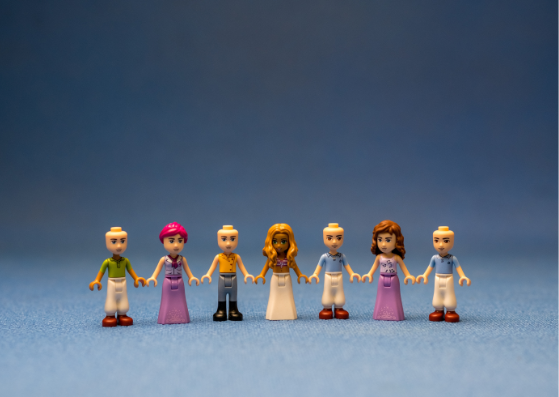 In this webinar, Sue will discuss:
The key motivators in the workplace.
The important actions a manager/team leader can take to assist team members to strive for excellence.
How to motivate your team and create a harmonious environment for everyone.
This quick webinar is part of our learning series for ECE managers. Bringing you quick, accessible learning opportunities, helping you to stay current in ECE.
Certificate of completion available for your professional learning records for every webinar you attend with us.
Members Club is now open!
Join Members Club for only $39 month to access this webinar
+ 24/7 Unlimited access to over 85 courses, webinars and resources.
Access professional learning at any time
that works for you...
Want to register more than one person for this recorded webinar?
Send us the names and email addresses and we will take care of the rest.We are happy to offer 10% discount for group registrations of three or more people.
Affordable, accessible professional learning
Register for the live or recorded webinar
$35.00pp
Attend live or watch the recording any time.
Join Members Club
$39 month
Have unlimited 24/7 access to ALL of our courses, live and recorded webinars and resources for teachers and managers..
No minimum joining time

No obligation to stay

Pay monthly, annually, or at bulk funding.
Sue Kurtovich
ECE Management Consultant
Former President of the largest representative body of licensed early childhood education centres in New Zealand, the Early Childhood Council (ECC) and Chief Executive - 12 years




About
Sue has a long history in New Zealand as a trusted specialist in early childhood education (ECE) centre administration and management. With over 25 years of sector experience and extensive knowledge of the ECE regulatory environment.

Sue has a strong policy and advocacy background and is a confident and competent public speaker. She is also a developer, designer and presenter of professional learning and development programmes.

As a former childcare centre owner, manager and administrator for fifteen years, Sue understands what it feels like to be at the coal face of ECE centre manager.