Access this recorded webinar today
1-058 Supporting children's physical movement
Presented by Rachel McMahon of Kids Collab
Recording Date
21st September 2022
Duration
Approx 45 Minutes
Price
$35 NZD pp
OR join members club for $29 month

*Included in members club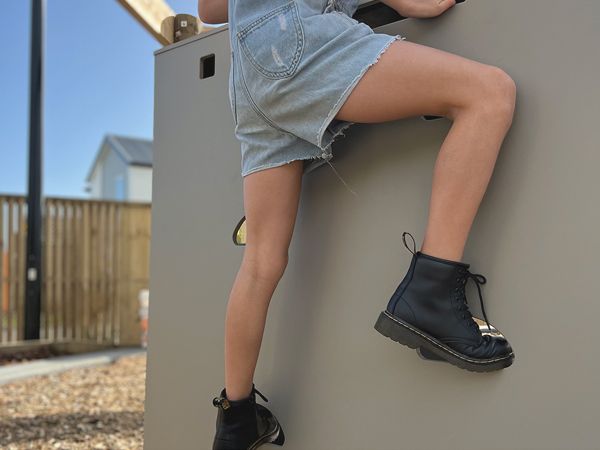 Physical activity plays a major role in promoting overall wellbeing, providing benefits to a child's physical, mental, social, emotional and cognitive behaviour.
There are three main categories that fall under fundamental movement skills, which children develop at various ages through exposure and constant practice. Kids Collab will help you understand these progressions as well as how you can introduce games and activities to help develop these skills and create confidence in your children to engage further in physical activity throughout their life.

In this webinar Kids Collab shares their extensive knowledge around fundamental movement skills that can help educators focus on supporting children's movement and wellbeing.
This webinar will bring you;
Fundamental movement skills and why these are important in the early years.
How to acquire the different fundamental movement skills and understand the progression of these various skills.
The importance of play and how to promote physical development in the early years curriculum.
Empty space, drag to resize
Certificate of completion provided for your professional learning records.
Members Club is now here!

Our members access ALL of our live and recorded webinars, courses and resources

for only $29 month!
Choose your payment option
Members Club Price
$29.00 NZD Month
Our members have access to this webinar as part of their monthly membership.
PLUS access to ALL of our recorded and live webinars, courses and resources.
Want to register a team member or group for this webinar?
Send us the names and email addresses and we will take care of the rest.

We are happy to offer 10% discount for group registrations of three or more people.
Single Registration
$35.00 NZD pp (inc GST)
Empty space, drag to resize
One easy payment for the live and recorded webinar.
Rachel McMahon
Co-Founder & Director | Biokineticist / Clinical Exercise Physiologist
About
As a passionate Clinical Exercise Physiologist and having spent time in the field of sports and coaching, Rachel has developed an in-depth understanding of the benefits of physical activity and the power of preventative programmes. Her love for children and knowledge around physical development has always left her seeking ways to create a platform that enhances a child's overall wellbeing.

The focus of her role is placed on the continual improvement and advancement of children's physical development, ensuring they reach their personal goals and key developmental milestones.