ACCESS THIS RESOURCE TODAY
Resource: Professional readings collection for
ECE teachers and leaders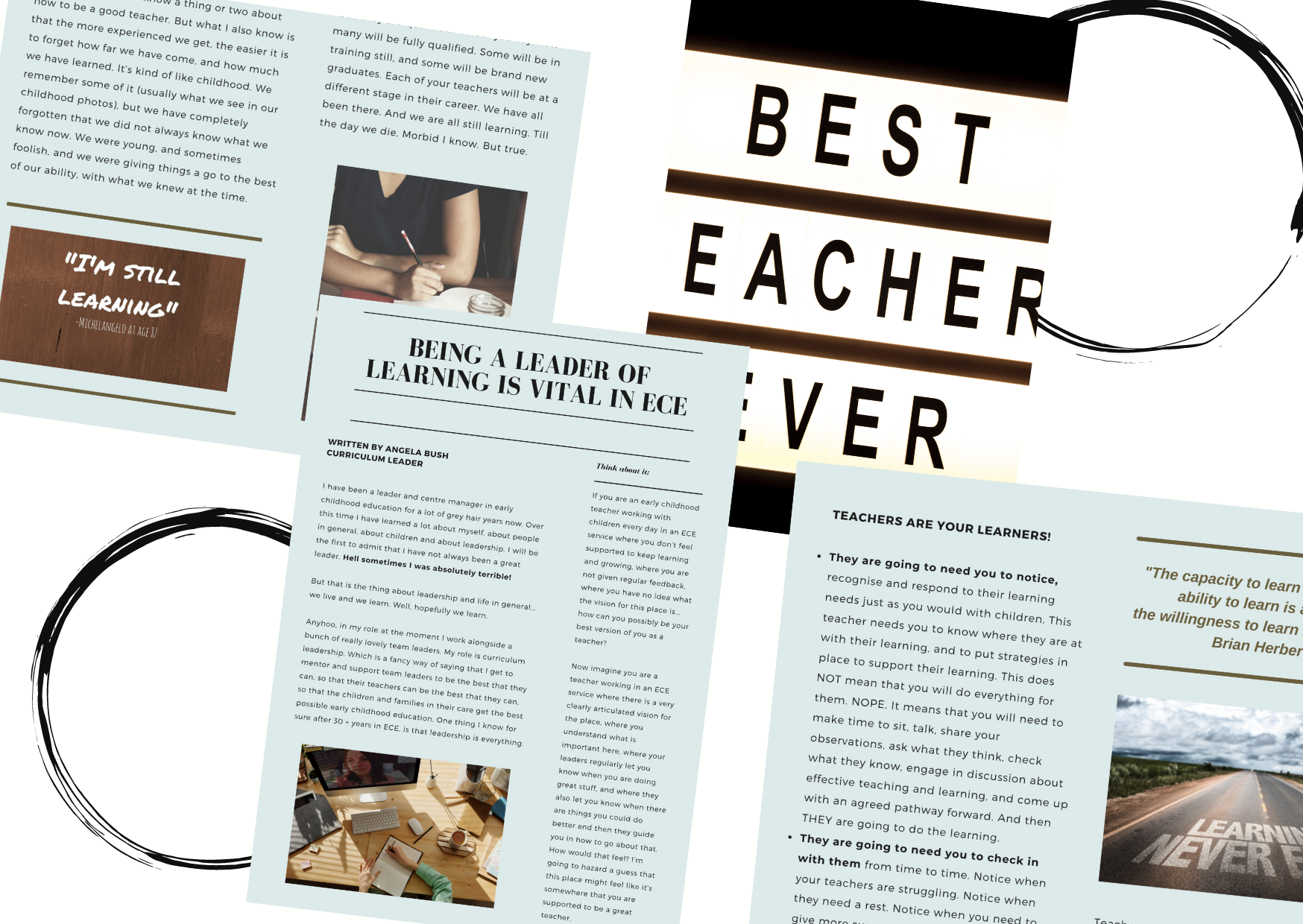 How many times have you been asked "Have you got any readings on that topic?"

And then you have to go searching for something relevant or a dog eared copy that you printed years ago.

We love making life easier for early childhood teachers and leaders. So we have compiled a collection of downloadable readings for you to share.

Covering a wide range of topics, these readings are provided as a pdf so you can download, print or email easily.
New readings added every month!
Readings for experienced and beginner early childhood teachers and leaders
Understanding Dispositions
Ten tips for settling new infants and toddlers
Being a leader of learning is vital
Seven tips for getting your manager to listen to you
And many more!
Members Club is here!
Access ALL of our resource collection, courses and webinars in our Members Club for only $29 month.
New resources added every month.
Angela Bush
Angela is a degree qualified and registered ECE teacher, multiple ECE centre owner, curriculum leader and business manager of ECE Learning Unlimited. With over thirty years in ECE and centre ownership, Angela has a wealth of experience and knowledge in successful ECE leadership and centre management.
Meet the creator of this resource
Over the years Angela has also had roles as a lecturer in ECE, nanny, teacher, and mentor. Angela has a particular passion for infants and toddlers and for providing the best possible educare that we can for our youngest children. She has a bias for the RIE approach, and is on a mission to help other ECE professionals love this philosophy too.
Want us to keep you posted when new resources are ready?
We promise not to spam you with boring stuff.