acess this Manager's toolbox today
2-007 Understanding human resources in ECE 101
Format
Self Paced Short Course
Expected learning time
Approx 2 hours learning time
Price
$75.00 NZD (inc GST)
Or $29 month in members club

Who is this course for?
ECE managers
Recommended skill level
Beginner and intermediate level managers.
Connections to Relevant ECE Criteria
GMA 7 Human resource management.
Te Ara Poutama: Te Whakaruruhau.
What you are going to learn
Understanding human resources in ECE 101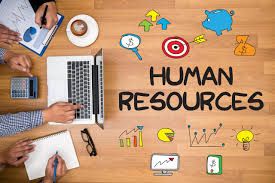 ECE leaders, managers and owners wear many different hats of responsibility every day. As employers, it is critical that we have a basic understanding of our obligations in managing our human resources
.


This toolbox has been created for you by an expert in human resources, Ainsley Palairet from
Fix HR.
This toolbox has been designed specifically for leaders of early childhood services who are looking to fill their knowledge tank around the basics of human resource management.
This toolbox covers;
Recruitment

Onboarding and induction

Knowing your employment obligations

Holidays and leave entitlements

Performance appraisal

Safety and security



This toolbox includes;
Short explanation videos.
Templates, letters and handouts on each topic.
Eight point staff safety checklist covering the Children's Act requirements.
Tools and templates included;
Staff safety checklist
Recruitment letters and application forms
Leave forms
Induction and training forms and checklists
Performance appraisal forms
Interview and referee questions
Relevant policies including: Bullying and harassment, Crisis, Drugs and Alcohol
Certificate of completion provided for your professional learning records
This toolbox is brought to you by FixHR
Trusted support in a world of change
Want to have access to ALL of our courses, webinars and resources for less than the cost of one course?
Members club is now open!
This toolbox is for you if;
You are an ECE center owner, manager or leader who needs to develop your understanding of the basics in human resource management relevant to early childhood services.
You want to feel confident that you are on the right track with your staff employment obligations.
It would be really helpful to have a handful of templates and resources for human resources.
Choose the payment option that works for you...
One off payment
$75.00 NZD pp (inc GST)
One easy payment for whole toolbox

10% Discount available for multiple team members
*Best Value Members Club
$29 month for this toolbox + all of our courses, webinars and resources
Our members club members access all toolboxes in membership
Want to register a team member or group for this toolbox?
Send us the names and email addresses and we will take care of the rest.

We are happy to offer 10% discount for group registrations of three or more people.
Ainsley Palairet
Contact Ainsley
www.FixHR.co.nz
ainsley@FixHR.co.nz
Ph 0223933557

This toolbox has been created by Ainsley Palairet


Having met with over 3000 business owners since moving back to New Zealand 10 years ago, I am convinced and committed to the following three things:
HR is an area best outsourced for most organisations in NZ.
Preventing HR problems is one of the most worthwhile endeavours a business can invest in.
I can create an HR outsource that is thorough, refreshingly personal and useful, for a price any viable business/organisation can afford.

It is my delight to provide such a service!
Outside FixHR I am an active church member at The Upper Room in Newmarket, and I am mum to three adults (including one lovely son-in-law). My cherished husband knows I'm almost always up for sharing a meal and/or a movie with friends and family, and I have become the person who doesn't miss an episode of certain entertaining Australian reality TV shows.
Our learners love us
I can't believe how much I learned on the mentoring programme. Now I finally understand the importance of my mentoring role and how I can be more effective in supporting others to learn and grow.


Becs Aislabie
Centre Manager Kids Collective Paeroa
Now I know how to give feedback in a way that really helps others to learn. I have seen a big shift in the way my teachers respond to my feedback.




Sharon Mills
Sunnynook Preschool Manager