Start today!
2-004 Defining and Evaluating Quality Practice
Presented by Bridgit Williams of InspirED ECE
Format
Self paced online learning

Expected learning time
Approx 3 hours learning time
Price
$75.00 (inc GST)
Or $29 month in members club

Who is this course for?
Leaders wanting to develop their skills in evaluative practice.
Recommended skill level
Appropriate for intermediate and advanced leaders.
Connections to relevant ECE criteria
GMA 6 Self review and evaluation.
Te Ara Poutama: Ngā aronga whai hua evaluation.
What you are going to learn
Defining and Evaluating Quality Practice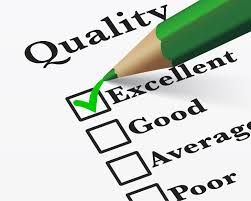 Part of a leader's role involves ensuring teachers are meeting their professional obligations and expectations and this involves being able to make a judgement about whether practice is 'good enough' and what might need to be improved.

This course aims to build leaders' evaluative capability so that judgements about practice are evidence-based. The approaches to evaluation of teaching practice are many and varied. Content will demystify evaluation and describe how the various mechanisms you already have in place can be used or further developed to support evaluation of teaching practice and programme.

Importantly we will explore the connection between assessment for children's learning and evaluation of teaching practice.
This course includes;
Videos exploring each of the modules in depth.
Recommended reading.
Resources to help you develop observation and feedback skills.
Certificate of completion provided for your professional learning records.
This short course is one of the modules from our Deep Dive Course "Curriculum Leadership." Access the full course to really sink your teeth into how to lead curriculum in your early childhood service.
Want to have access to ALL of our courses, webinars and resources for less than the cost of one course?
Members club is now open!
This course is for you if;
You are in a position in your ECE service where you lead others. You may not necessarily be in a titled leadership position, but you are responsible for supporting other teachers in their learning.
You want to know how to effectively define what "good" practice is for your team.
You want to develop the knowledge and skills for evaluating practice in your service so that you can make sound decisions for ongoing improvement.
You are committed to ensuring your ECE service is the best that you can be.
Available 100% online
Simply log into your dashboard and away you go. Easily access all of your courses in one place.
Self paced and self directed
We provide videos, readings, resources and templates to help you learn all the things you have come here for.
Available 24/7
If you get the urge at midnight to learn and grow, you can come on in and make the best of your insomnia!
Research informed
Created by ECE experts with years of experience. So you can feel confident you are only learning accurate and current pedagogy.
Bridgit Wiliams
MProfStud(Ed); BA (Ed); DipTchgECE; PGDip Montessori

this course is created by Bridgit williams


Bridgit has been a professional learning facilitator and mentor since 2008, previously with EC Professional Support at the University of Auckland. She believes effective leadership and ongoing professional learning are key to improving quality in early childhood education. Bridgit completed her Masters degree in early 2015, looking specifically at the induction and mentoring of ECE teachers. Her professional interests include effective leadership and communication, inclusive teaching practice, intentional teaching and implementing authentic curriculum.