ACCESS THIS RECORDING ON DEMAND TODAY
Empty space, drag to resize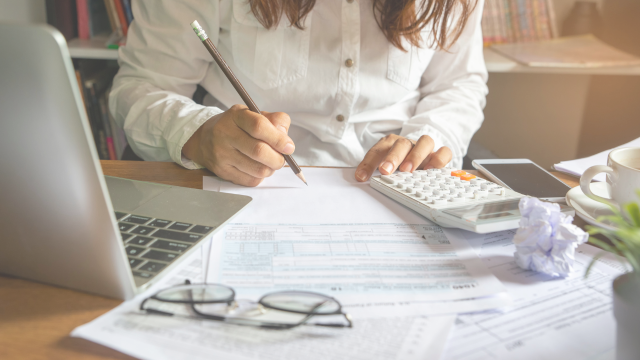 Forecasting and budget planning to meet your key objectives
Duration: Approx. 45 mins

Many of us will land in management positions in ECE without any prior experience of how to manage an organisation's money. Let alone understand how to read a set of accounts.
One of the most daunting tasks for an ECE manager can be forecasting cash flow and planning budgets. There are so many complexities and variables to think about.
In this webinar Marc helps bring clarity to;
How to align your budgets with your key objectives and ensure you are meeting your short-term and long-term goals.
How to plan and forecast cash flow to manage the lumpiness of bulk funding.
Forward thinking and strategic budgeting to make room for unplanned and planned variables.
What you really need to understand about your accounts: How to read profit and loss statements, balance sheets and year-end accounts.

Build your confidence as a successful manager, and learn how to nail your money management in 2023.


Presented by Marc Proctor
*Members Club: You are automatically registered for this webinar just sign in to watch

Save with Members Club
Get full access to ALL of our Live
Webinars, On Demand Webinars,
Courses, Resources, and support
when you
join our Members Club!
Certificate of completion provided
for your professional learning records
for every webinar you complete.
About the Webinar Presenter

Marc Proctor

I have been a Chartered Account and Financial Adviser since 1993 when I was working for Coopers & Lybrand in Palmerston North, which later became PriceWaterhouseCoopers. Since then I have worked for Westpac in a number of client facing roles where I gained a good understanding into how banks think. I have obtained a number of qualifications over the years. I obtained my BA(Hons) in Accounting in London, from what is now known as London Metropolitan University, I then qualified as a Chartered Accountant in Palmerston North, I have subsequently obtained a Diploma in Business Studies (Personal Financial Planning) from Massey University, and then a Graduate Diploma in Financial Planning from FINSIA in Sydney. I have recently become a Certified Practicing Accountant and am a member of CPA Australia. I am now the Director of Bullot & Rankine Limited, and Chartered Accounting practice based in Auckland.



We specialise in working with business, to help them grow, and understand their cash flow, so they can manage their growth in a sustainable manner. Utilising our modelling software, we can look into the future, highlight where pinch points maybe, and help put in place action plans before they become an issue. We work with customers throughout New Zealand and are happy to meet face to face as well via video. I enjoy working with clients to understand their financial goals, their aspirations and the dreams they may have, and working with them to put in place a plan that will take them on a journey to achieve these goals. I enjoy the long term aspect of this and meeting with clients on a regular basis to review the progress and then celebrating when the goals are achieved Outside of work I enjoy cooking, travel and am an enthusiast of Fiat 500 Cars. I am a lifelong supporter of Watford FC, and follow their progress each day.
Join Members Club!
Subscribe to gain full access to our library of professional development. One payment and you can access it all.

Join as a team and you can learn together.
Content
100+ Webinars, Courses and Resources. Ready to go 24/7
Experts
Members Club is created by ECE thought-leaders
Community
Network with like-minded educators worldwide